Kohn Launches New Website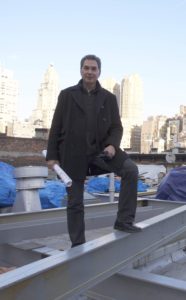 N
_
01
I want to thank my brother Josh and the team at Kohn Creative who helped put this wonderful website together.
Craig Borucki was instrumental in helping develop the initial structure of the site. His hard work gave us the basis with which to play with the design. Then came Will Wong, a talented young architect who had just graduated from Pratt Institute, my Alma Mater. Will and I worked on developing the overall look of the site. I appreciate his creative work in helping to interpret my design intentions. Then the talented Emilie Weaver from Kohn Creative was able to put it all together into the format you see now. Also, I want to thank Archana Kumar and Juiliana Boehm from my office for helping compile some of the additional material that went into the website.
It took a few months, but ultimately, I think we developed a truly unique looking website and I really appreciate all the hard work Josh and his crew put into helping put it together.
Guy Kohn, AIA
Principal, KOHN ARCHITECTURE