ROOF GARDEN ARCHITECTURE – NEW YORK CITY DEPARTMENT OF BUILDINGS ISSUES NEW ROOFTOP CODE AND ZONING GUIDELINES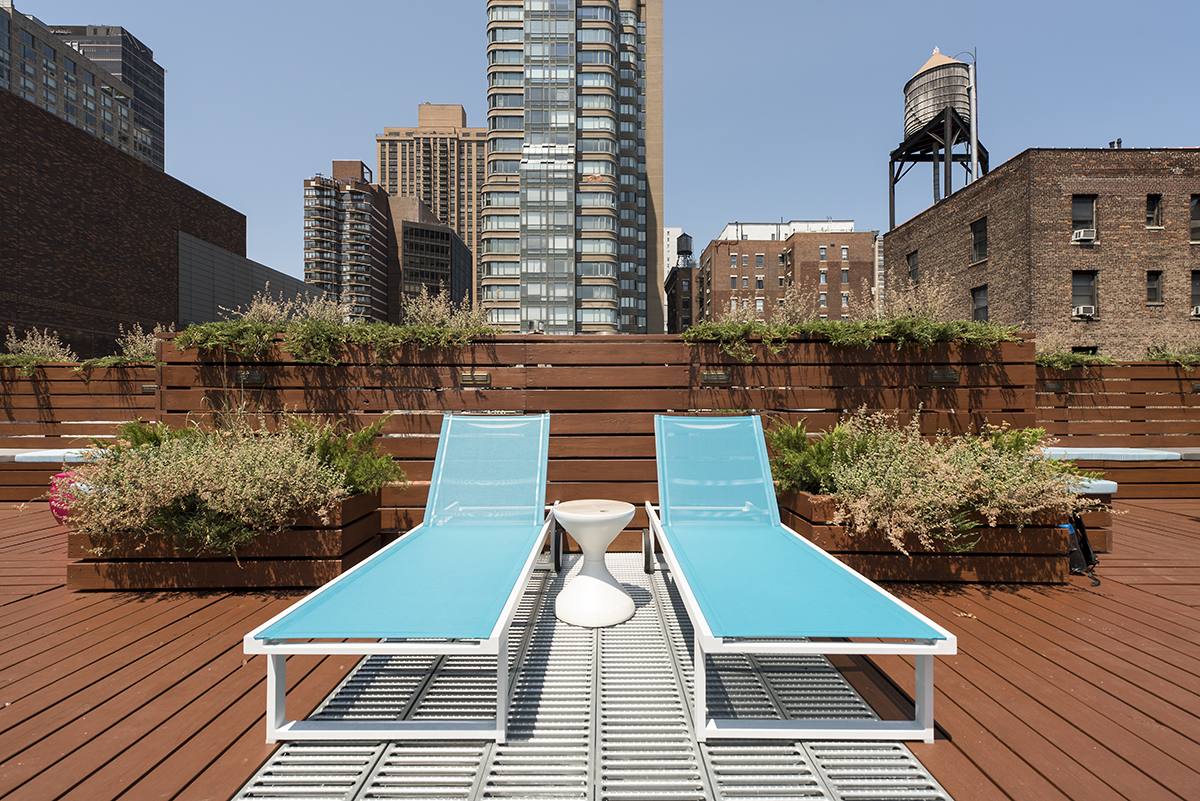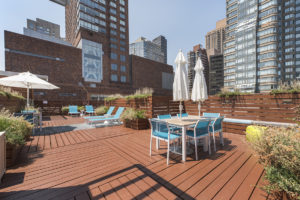 Back in April of 2017, the New York City Department of Buildings (DOB) decided to crack down on roof decks, roof terraces and recreational spaces on the roofs of buildings.
Developers and building owners were up in arms. Rooftop outdoor spaces had become hugely popular for new and existing buildings. In New York's super competitive real estate market, where both residential and commercial buildings are always trying to out do each other, prospective tenants consider these types of outdoor roof top spaces as indispensable as gyms, open floor plans and high speed internet access. The NYC roof gardens design and construction industry needed clarification.
The DOB's action was based on unclear and outdated language from the 1961 Zoning Resolution that dealt with definition of outdoor spaces and the word `enclosed' as it relates to a building's floor area (FAR).
A year later, the DOB has released a set of new guidelines in conjunction with the Department of City Planning, that clarifies the issues related to these types of rooftop spaces.
https://www1.nyc.gov/assets/buildings/bldgs_bulletins/bb_2018-002.pdf
I have to give the DOB credit for this one. They worked closely with the real estate industry and architectural professionals to develop these new common sense rules. The new guidelines are well thought out and clearly written. Which is more than I can say about many past DOB directives and memorandums. Which like the code and zoning resolution often seem to have been written to sow even more confusion than clarity.
For New Buildings (NB) and Alteration Type 1 filings (Alt-1), these rooftop recreational spaces need to be listed in the Certificate of Occupancy (CofO). For existing buildings, these guidelines clarify when a new CofO is required and when a regular Alteration Type 2 (Alt 2) application can be filed.
These rooftop uses will still have to comply with all the zoning, code, fire, structural, egress and accessibility requirements. But, it will all come as good news to building owners and developers, not to mention all New Yorkers. Because in addition to providing people with the benefits of sunlight and fresh air, a New York roof garden also relieves crowding in New York's high density environment and relieve overcrowding in the city's highly used public plazas and streets.
Kohn Architecture provides modern roof garden design and has extensive experience in designing roof decks, sky garden terraces and other types of open recreational spaces for a variety of different uses, including: Residential rooftop gardens, roof garden lighting, swimming pools, smart roof NYC program, NYC green roof, vegetated roofs, outdoor eating and drinking establishments, outdoor kitchens and open recreational spaces for office buildings.